Wayne Escoffery: A Man of Mingus Among Us
By Jazz Weekly
03.09.22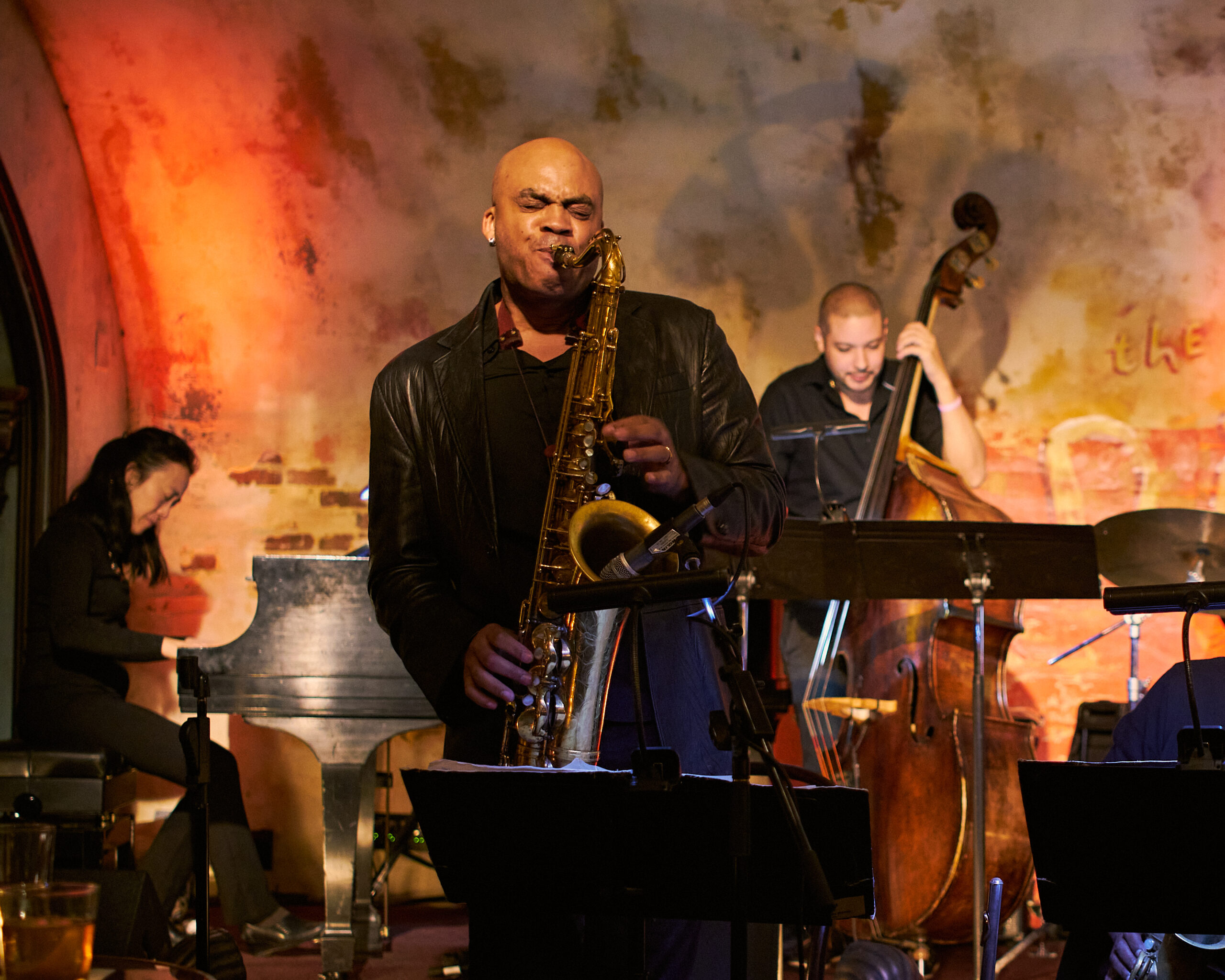 George W. Harris sits down with Wayne Escoffery of the Mingus Big Band, to discuss all things Mingus, Jackie McLean, Tom Harrell, Herbie Hancock, and more! Wayne performs as a leading member of the Mingus Big Band, the Mingus Orchestra, and the Mingus Dynasty, all a part of our "Mingus Monday" series, every Monday night only at the Django!
'THIS YEAR MARKS THE 100TH BIRTHDAY OF JAZZ LEGEND, BASSIST, BAND LEADER, WRITER AND COMPOSER CHARLES MINGUS. IN CELEBRATION, THE VENERABLE 14 MEMBER CHARLES MINGUS BIG BAND HAS TAKEN UP RESIDENCY AT MANHATTAN'S DJANGO CLUB TO GIVE FULL BODIED RENDITIONS OF THE GENIUS' MUSICAL VISION.
ONE OF THE STARS IS TENOR SAXIST WAYNE ESCOFFERY, ONE OF THE MORE RECENT MEMBERS IN AN ENSEMBLE THAT IS OVERSEEN BY THE BASSIST'S WIFE.
NOT ONLY HAS ESCOFFERY HELD THE CHAIR IN THIS BIG BAND, BUT HE'S ALSO KNOWN AS A PARTNER IN TRUMPETER TOM HARREL'S ENSEMBLE, AS WELL AS DOING WORK WITH JEREMY PELT AND LEADING HIS OWN ENSEMBLE.'
— By George W. Harris
Full article here.