Ken Fowser Gets Down to Business On and Off Stage
By Nick Hempton
03.17.22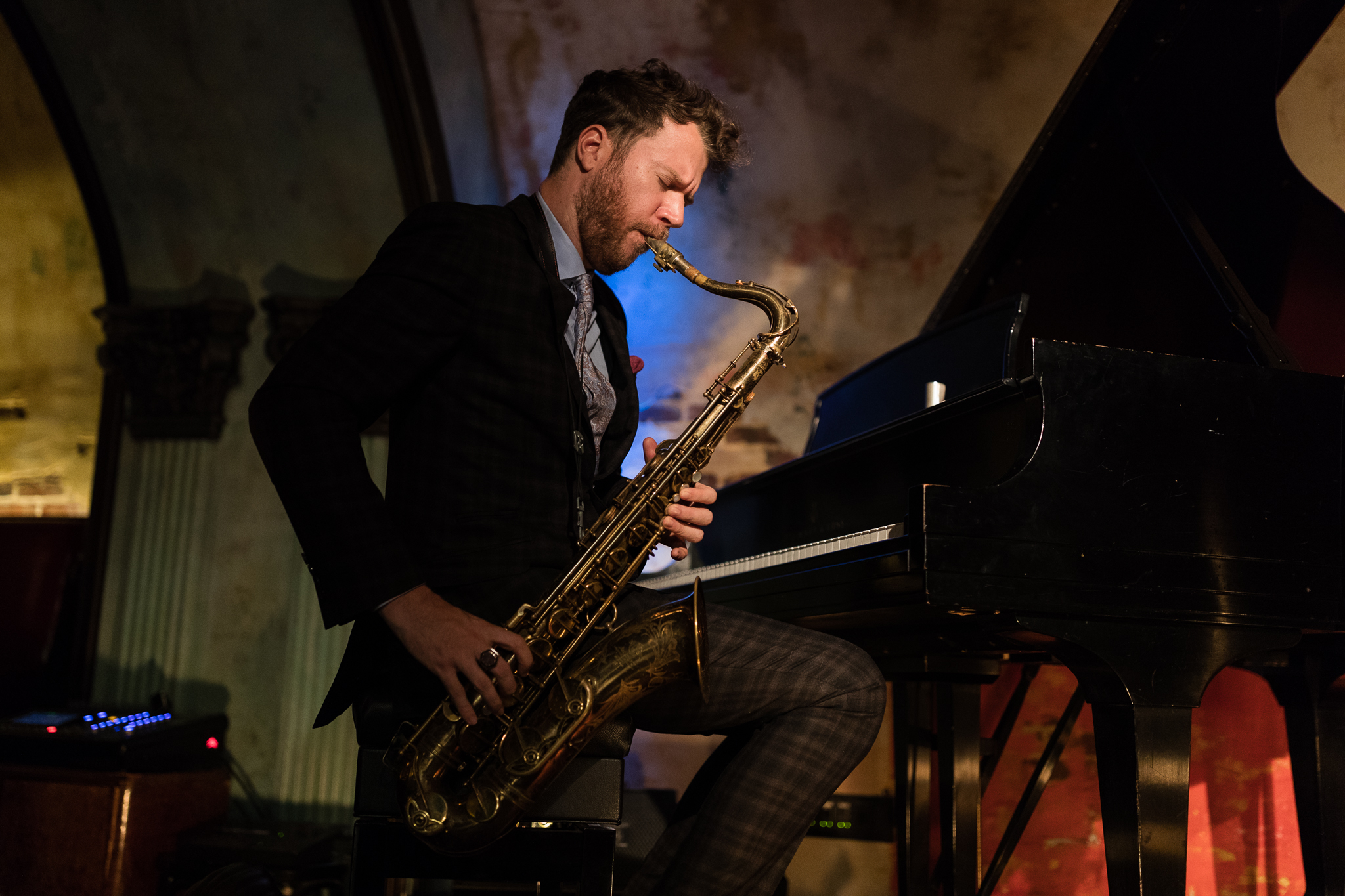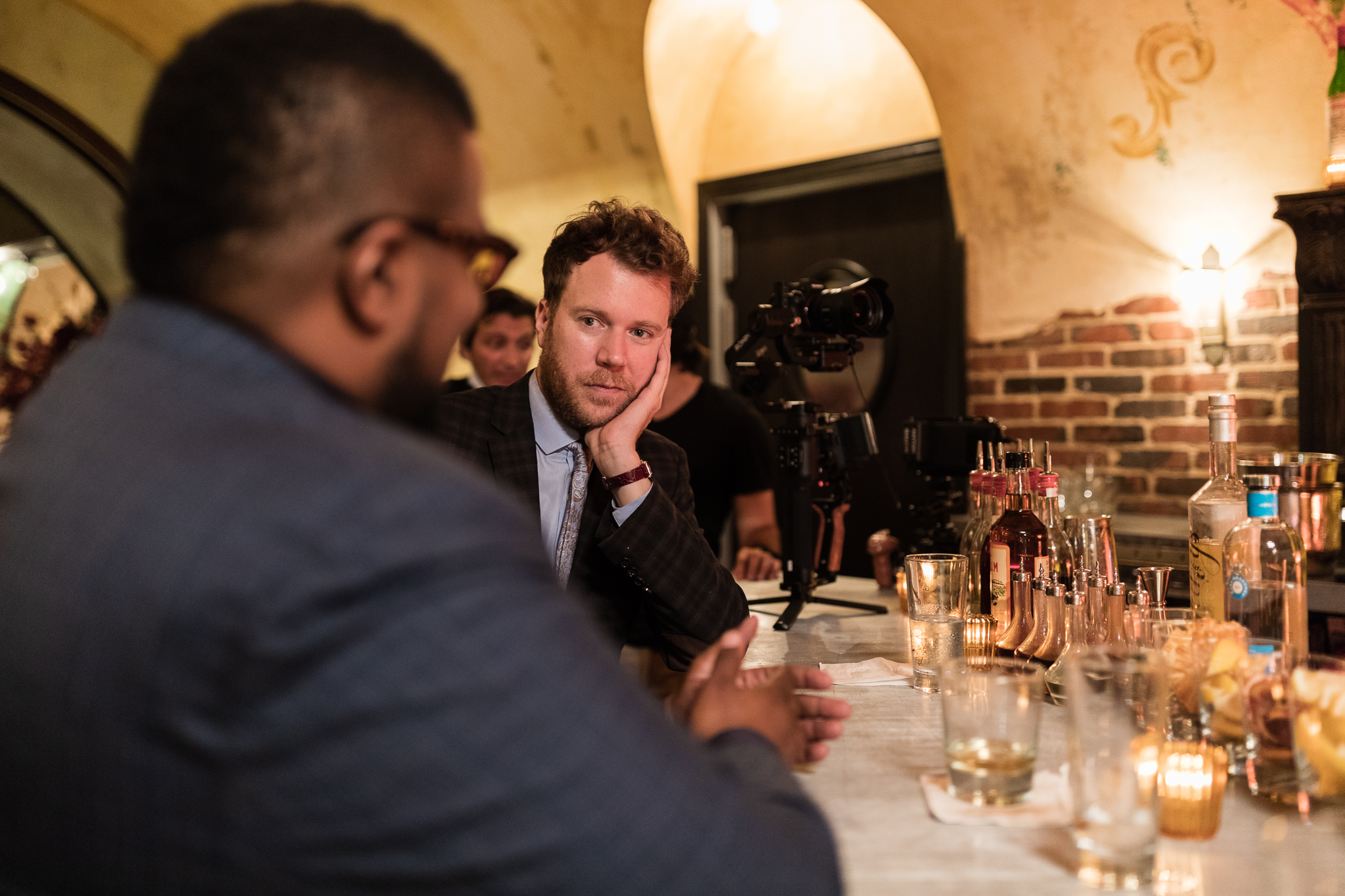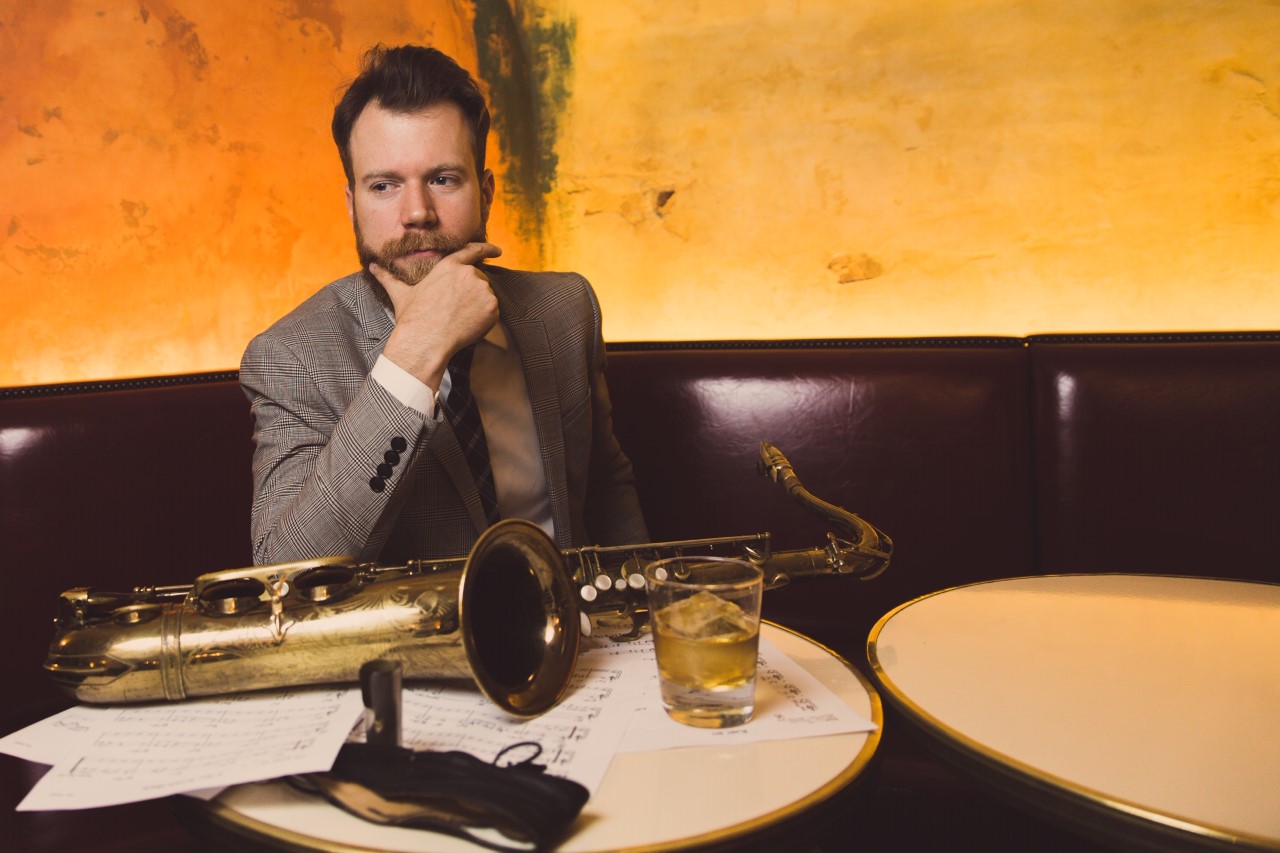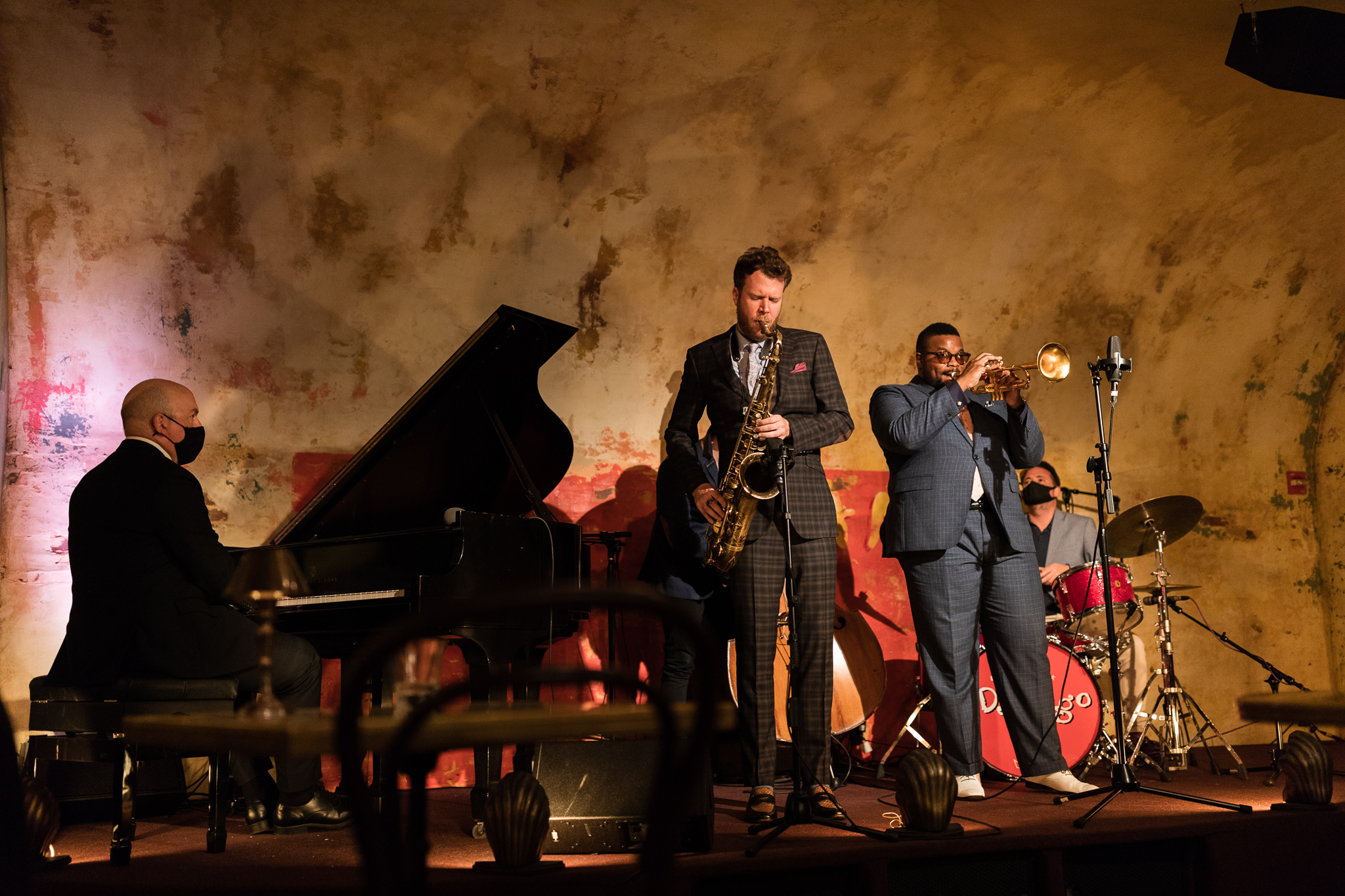 Tenor saxophonist Ken Fowser owns Friday nights at the Django. Each week the Philly-born tenor-man-about-town takes to the stage with a tight, swinging, impeccably-dressed band, and electrifies the Django crowd with a selection of hip arrangements from jazz masters like Art Blakey and Cedar Walton, interspersed with Fowser's own hard-grooving compositions.
Entertainment Director. From his favorite stool at the Django bar, Fowser gave us the lowdown…
 For the past five years he has divided his time between performing on the Django stage, and serving as the club's
NH: Hey Ken, we know that your shows down at the Django are always a party. But say I'm swinging by for the first time- what's in store for me? And what makes Friday nights at the Django special for you?
KF: Nick, thanks for taking the time, it's interesting being on the other side of these interviews! Any long-term regular gig as a leader is extremely special, and extremely important in the artistic development of musicians. I've been fortunate enough to have several long-standing gigs. I hosted the jam session every Tuesday at Smalls for four years. Fridays at Smoke I played the late set for two years. Now at The Django— we are five years and counting playing every Friday 7PM-9:30PM slot. Leading a gig is much different than being a sideman. You are ultimately responsible for the total presentation of the music: the musicians you call, the set list, reading the audience and being able to adapt, the way you dress, even the way you speak on the microphone. For first timers, I like to present music with the feeling of swing and the blues, which is the essence of Jazz. My sets are straight ahead, high energy, and at times can be intense. But I also try to provide the sensitivity and dynamics required to play a beautiful ballad. On certain nights you may hear some original compositions, new and old. There's been times when I've written a new song the week of the gig and debut/attempt it, often for the first time hearing it with a full band myself. It's good to push yourself and take risks. I also like to invites them to have different band members and special guests weekly, to get different musical perspectives. Things change, progress, and develop each week, always fresh, and that's exciting for me and hopefully the repeat listener as well.NH: You've clearly spent a lot of time studying the greats of the tenor. Who are your guys, and what do you dig about them?KF: There are so many, but George Coleman, Hank Mobley, and Dexter Gordon are probably my biggest influences, followed by Clifford Jordan, Stanley Turentine, Eddie Harris, Sonny Rollins, and John Coltrane. Of the current generation active when I moved to NYC: Eric Alexander has been a huge influence, as well as Grant Stewart, Jerry Weldon, and Seamus Blake.NH: What's your earliest music memory? And what drew you to the saxophone?KF: I suppose the earliest would be me coming home from school at ten years old and telling my mother I wanted to be a drummer. To which she replied, "No way, that instrument is too loud" (she had no idea what a saxophone long-tone was at that point). My father still had his old saxophone from when he played in the Air Force Band. He was drafted during the Vietnam War and auditioned for the band. I've had some pretty nerve-racking auditions, but I can't imagine auditioning knowing the option of not making the cut is having to fight in a war. You could say the saxophone was a type of predetermined destiny for me in a way.NH: As well as knocking the crowds out on Friday nights, you're also the Music Director for the Django. What does the job involve?KF: It's the best job ever; I give my friends gigs and get paid for it, or so I thought! There's actually a lot to it, and the role is constantly expanding and growing as the club grows. I'm more or less responsible for anything music related. This can include booking, performing, finding new talent, coordinating payment, hiring/scheduling sound techs, announcing bands, updating the website, helping with social media, analyzing numbers in relation to band performance, coordinating efforts with the marketing team and events team, writing newsletters, conducting interviews (like this one). Creating a vibe filled with warmth in the club for both the audience and the musicians is probably the most important responsibility, to me. It's been a pretty amazing experience. I've learned so many things and still am constantly learning and embracing new opportunities. I work with amazing people and love what I do.NH: What do you look for when booking a new band? Is it just great musicianship, or the ability to entertain a crowd, or something else?KF: I wish I could answer this question by saying great musicianship and leave it at that. It starts with amazing musicianship, but there are many other things to consider: draw is important, a strong social media presence, cross-promotional marketing opportunities with record labels, distributors, publicists. If they are hiring an already established "name" musician in their band. Is the artist's draw in line with the venue's target audience: an older crowd, a younger crowd, experienced jazz listeners, drinking audience, dinner audience? The image of the artist and the quality of their media/photos/website etc. Is the artist reliable? Do they dress the vibe of the club? Are they a nice person? There are also quantifiable things I look for: social media numbers, YouTube views, if their albums have charted well on radio, notable musicians the artist has performed with, awards, competitions, grants, etc. If the numbers happen to be low, these are all things that justify the decision to book said artist. It's surprising how many musicians we've had on our stage that have won Grammys.NH: You've finished your set and squeezed through the crowd to the bar. What's your post-show beverage of choice?KF: Anything of the brown variety. There's a great cocktail we make called the "Harlem Manhattan" which is our take on the classic Manhattan but with cherry brandy and amaretto added. The perfect way to cap off a great gig.
Check out his Album Morning Light below.