Crooners in Contrast
John Dokes and JD Walter Team up for an Unforgettable Night of Music
03.24.22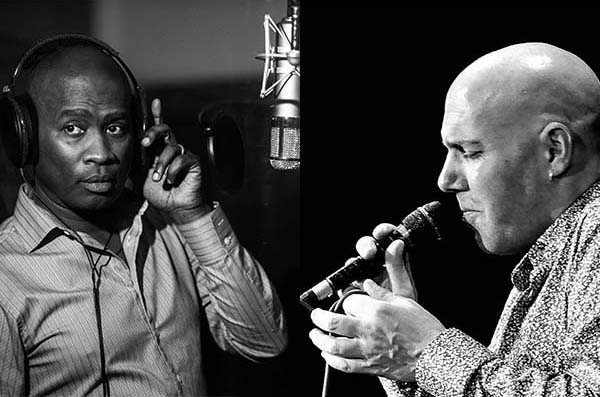 Every Wednesday, we feature some of the best jazz singers NYC has to offer. The evening of April 6th will be no exception, as two top male vocalists take our stage: John Dokes (7PM-9:30PM) and JD Walter (10PM-12:30AM). Although both firmly rooted in jazz, the two have walked different musical paths and developed a respective style all of their own; they share a double bill for a night of music that has a touch of something for everyone.
John Dokes
Influenced by legendary jazz vocalists Joe Williams, Nat "King" Cole, and Johnny Hartman, the rich baritone voice of John Dokes stands strong and powerful, yet has a tender side. He excels in performing classic ballads—evident in his latest release, "True Love." His refined sense of soul, blues, and swing harken back to the sounds of the 1950's and 1960's. Mr. Dokes will be backed by an exceptionally swinging rhythm section featuring Steve Einerson on piano, Malik McLaurine on bass, and Curtis Nowosad on drums for his 7:30PM performance.
JD Walter
Making his Django debut, JD Walter performs for our 10PM show. He has a vocal range that could be compared to that of an instrumentalist. Over the years, JD has evolved from straight-ahead to progressive jazz singing, developing a true sound of his own. A modern, musical architect, Walter can take a standard, completely break it down, only to rebuild it in an entirely novel and fresh way. He's backed by an all-star band featuring David Kikoski on piano, Boris Kozlov on bass (Mingus Big Band fame), and Ari Hoenig on drums.