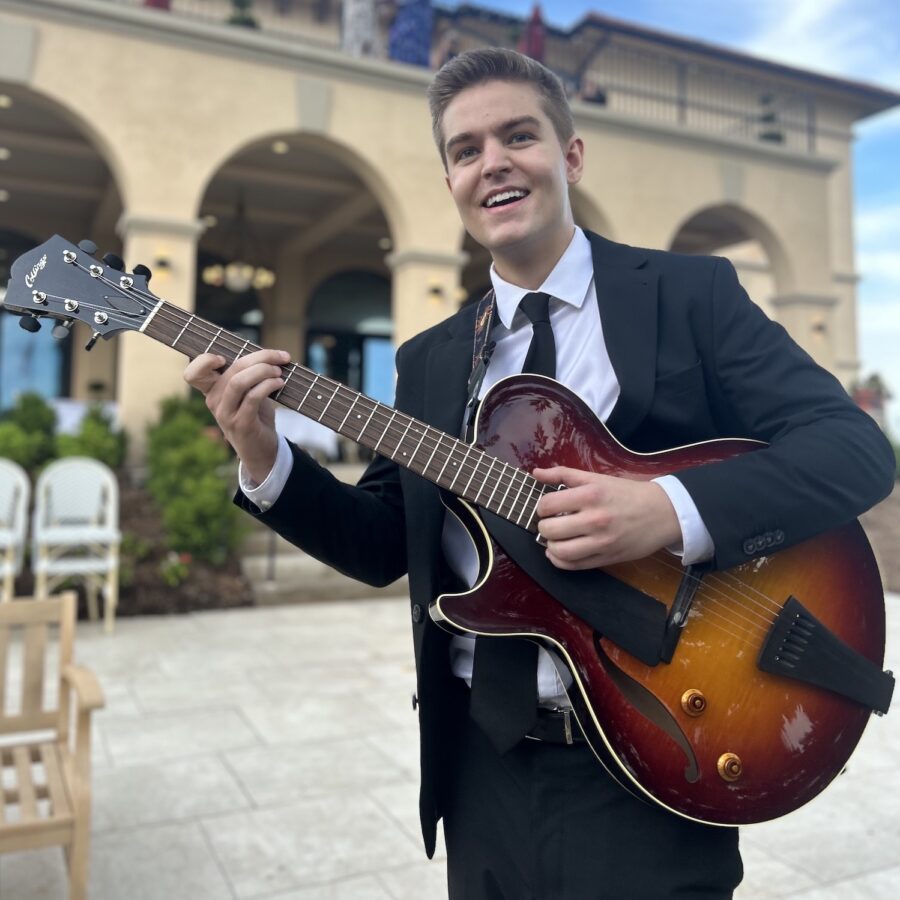 Jackson Potter Quintet
Monday, October 02
10:30pm - 1am
Lineup:
Jackson Potter - Guitar
Troy Roberts - Tenor Saxophone
Alex Ridout - Trumpet
Hamish Smith - Bas
Marcello Cardillo - Drums

Jackson Potter is an up-and-coming guitarist and composer on the NYC jazz scene. He began playing guitar at age 10 in his hometown of St. Paul, MN where he initially focused on the blues. He started playing professionally at age 16, and by age 21 he had placed in several midwestern guitar competitions. Over the years, Potter's genre has shifted from blues to jazz, but his playing and compositions are still influenced by the music of his childhood. Since moving to NYC in 2021, Potter has performed with highly esteemed musicians such as Troy Roberts and the 2023 Ella Fitzgerald Vocal Competition Winner April Varner. Potter released his debut album "Restless" in 2021 on Wise Cat Records where it received enthusiastic reviews from critics and was featured on RMR's Top Jazz Album Chart for the Year 2021. Recently, Jackson completed a Master of Music degree at the Manhattan School of Music.