Rollings In The Deep
The Grammy award-winning sounds of Matt Rollings.
08.08.23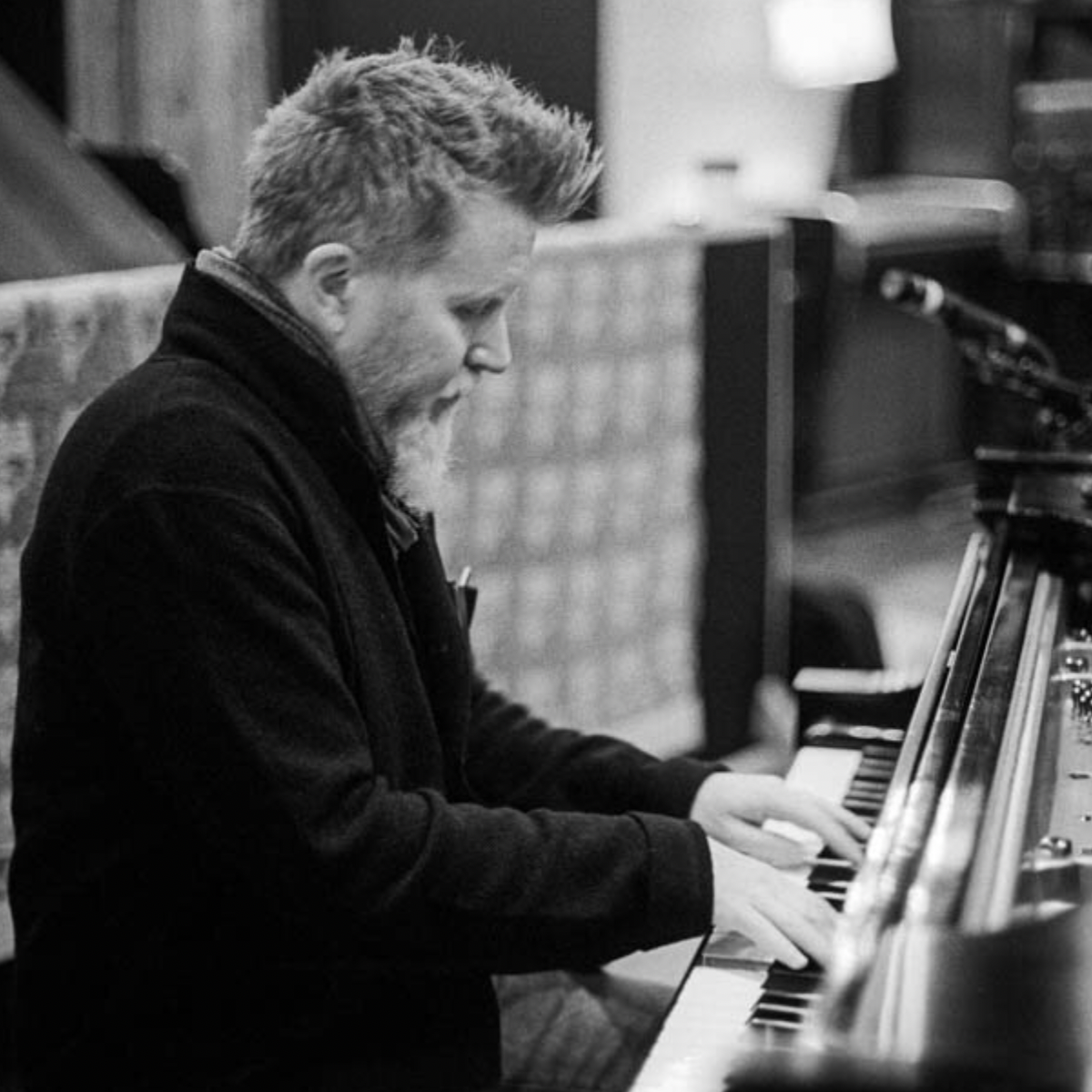 Two-time Grammy award-winning pianist, composer, producer and arranger Matt Rollings is one of the most sought-after musicians on the planet. His piano playing has graced thousands of recordings and provided the sonic spark for legendary live tours. From his two-fisted, "guts meets grace" piano work with Lyle Lovett, to his Gospel-tinged keyboard contributions with storied artists Mavis Staples, Bruce Springsteen, Willie Nelson, and Eric Clapton, he's the very definition of a "musician's musician."
Get to know Matt Rollings from our recent sit-down interview before he returns to The Django stage for the launch of his new album, "The Valentine Sessions." It's a triumphant return to his jazz roots after four decades producing, arranging, and playing on records for some of the world's biggest artists.
Matt will be bringing the house down with Conrad Korsch on bass and Beth Goodfellow on drums on Friday, September 8th with sets at 7:30PM and 9PM. Book your table NOW>>.
*Who were some of your earliest musical influences? It all started with Ramsey Lewis. As a young kid, just starting piano lessons, I got turned on to his trio recordings and that was all I needed! From there it went to Oscar, and at the same time, Elton John.
*Growing up in Connecticut and later Arizona, what were some of your most vivid early musical memories? My earliest musical memories are listening to my Ramsey Lewis records in the basement. When we got to Arizona, I saw Oscar Peterson live, which completely blew my mind. Also Dave Brubeck, which was a completely different, but equally mind blowing experience.
*When did you decide that you would make a life in music? Freshman year of High School. I remember lobbying my parents to include Jazz Band in the mix when they were calculating the "B average" I needed to maintain, because I knew that this was going to be my profession.
*Who were some of your earliest pianistic influences? Same as above – Ramsey, Oscar, Elton John, and also Billie Joel, Leon Russell. A little later Bill Evans came into the picture and I was forever changed.
*You made a name for yourself in Nashville playing on thousands of records – tell us about some of the most memorable projects during that time. So many. The Lyle Lovett records of course, and particularly "Joshua, Judges, Ruth". Which was when I started playing with legends Leland Sklar, Russ Kunkel, and Dean Parks. The Chieftans was amazing, Waylon Jennings, Mark O'Conner's "New Nashville Cats", Loretta Lynn, Trisha Yearwood "Walkaway Joe". I got to record with so many legends back then.
*You've been nominated for numerous Grammy awards and have won twice – where do you keep your prized awards? We are in a temporary space while we build a new house, so at the moment in a box!
*What's your favorite thing about New York? Can't say one thing… the energy, the food, the pace, the musicians!
*Who are some artists you still want to work with? I've worked with so many of my favorite artists already, my cup runneth over!