Just Dance
A night on the town with entertainer AC Lincoln.
10.25.23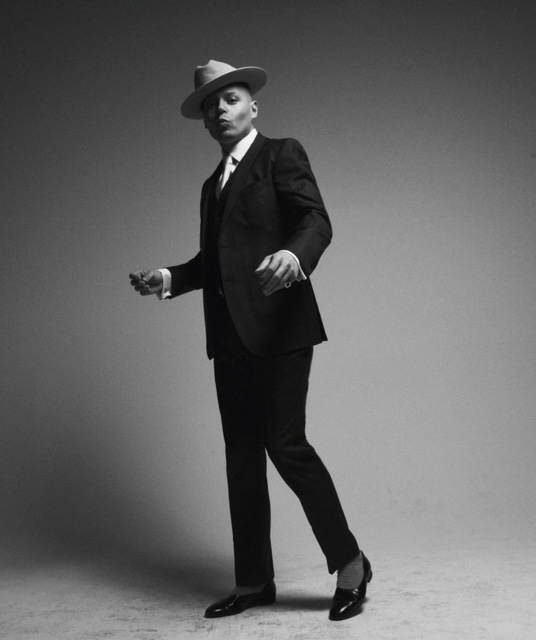 Native New Yorker AC Lincoln was "born in a trunk" to jazz singing duo parents Kim and Marion while on their tour of the U.S. Virgin Islands. Landing back on the scene in NYC, AC would soon be sharing the stage with many of the tap dance greats Jimmy Slyde, Buster Brown, Chuck Green and Savion Glover, as well as sharing the family stage with his sister, widely acclaimed singer and songwriter Emily King.
Besides writing, producing, arranging and singing his own original music, AC Lincoln has been delighting audiences both a s a sideman for acts like the JC Hopkins Biggish Band, the Hot Sardines, Mercedes Ellington, and Jeli Posse, and a bandleader, singing and tap dancing throughout NYC and abroad. Lincoln and his All Star jazz band delight with their swinging renditions of the jazz standards. Infused with the great Black American art form Tap Dance, Lincoln sets the music to the rhythms of his own beat. Don't miss him LIVE at the Django on Thursday November 16. Reserve your table now and get to know AC below:
Rumor has it you come from a musical family. Tell us how you were introduced to music.
Yes the rumors are true! I was introduced to music by my amazing parents Marion Cowings and Kim Kalesti who were a Jazz Singing Duo when my Sister and I were growing up. You may have also heard of my Sister Emily King who is a brilliant musician, singer, songwriter as well.
What kinds of things did you listen to in your formative years?
I grew up listening to a lot of the jazz standards my parents would sing as well as Hip Hop and R&B growing up in NYC. 
When did you realize you wanted to make a career of music?
I've always known this was the magic for me.
Tap dancing isn't exactly the most common art form. How did you discover it?
I was moving my feet and my folks said "that looks like tap dancin'"! So they got me shoes and there I went. I was first able to acknowledge tap dance in the movies "Wizard of Oz" (The Lollipop Kids scene) and Gregory Hines on tv, and in one of my favorite Tap Movies "Tap".
What dancers hooked you from the beginning?
My parents are heavy on the scene and when they met Tap Dancer and Producer Traci Mann, she brought us straight to the source. The NYC Tap Jams with The Legendary "Hoofers" such as Jimmy Slyde, Buster Brown, Chuck Greene, Savion Glover as a teenager etc. Being around these dancers hooked me!
What's the hardest thing about being a professional tap dancer?
Managing through the quiet and hard times in between gigs.
What's the most exhilarating thing about it?
The musical connection in physical exertion and the high sourced magic it generates. Tap has taken me all around the world and put me in the center of some of the richest and most exhilarating experiences of my life. Tap has also bonded me with incredible people and forged beautiful relationships.
What can people expect to see and hear at your Django show on 11/16?
I am thrilled to present my jazz quartet as we bring to you our own "Swingin' Renditions of the Jazz Standards." I will be singing, tap dancing and in good Jazz form, the improvisation and interplay between me and the cats will keep us all on our toes while snapping our fingers!
What's in store for you in 2024?
I'm very excited to announce I am working on my first full length album to be released and supported by a live tour in the new year. Also please be on the lookout for my new single "Lift" due for release next month!