The Mingus Side of Conrad Herwig
By Raul Da Gama
04.05.22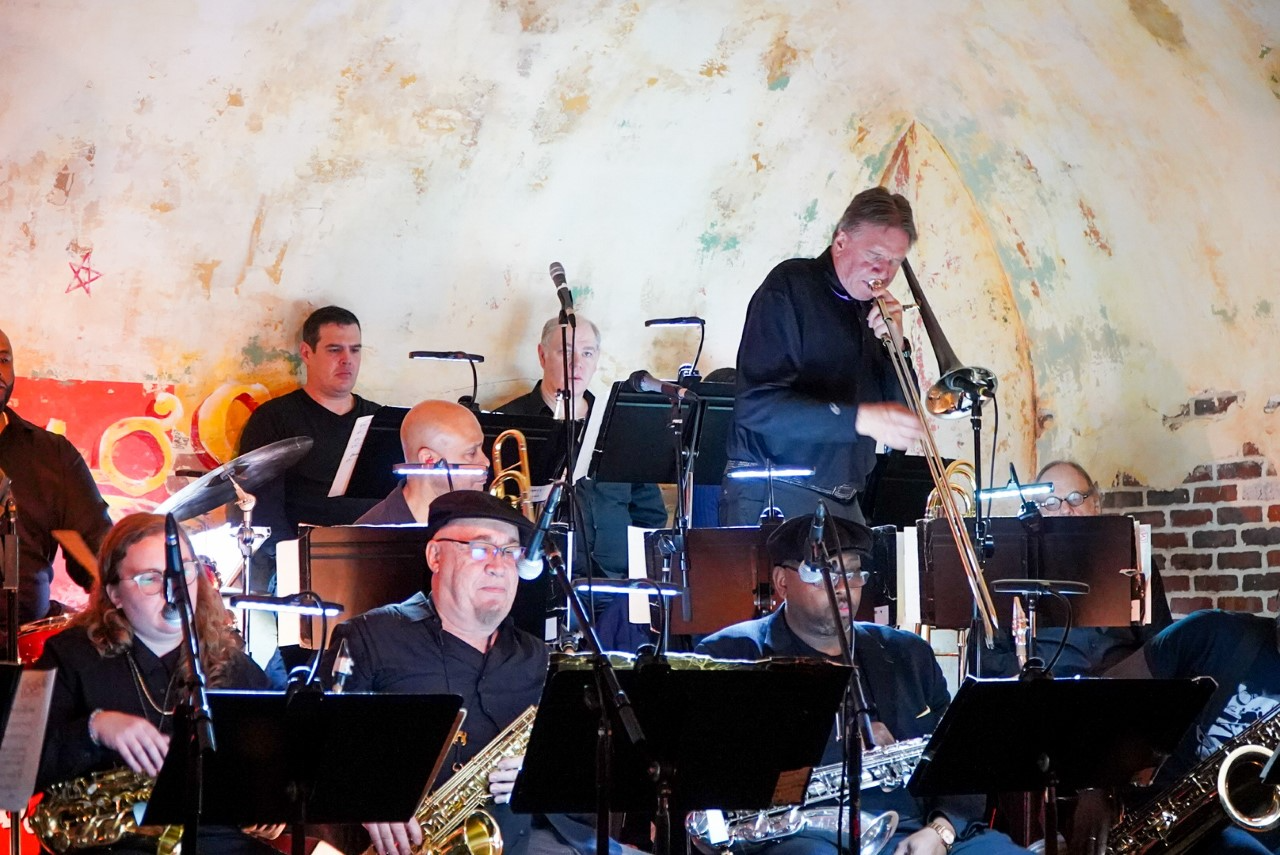 American trombonist Conrad Herwig will perform at The Django Thursday, April 14th, at 10:00pm, and Friday, April 15th, at 7:00pm, featuring "The Latin Side of Mingus," with special guest Randy Brecker.
The following is an excerpt from JazzdaGama—
The Importance of Charles Mingus – 100 years on
By Raul Da Gama
       Another musician who has made a deep dive into the oeuvre of Charles Mingus is the trombonist Conrad Herwig, Musical Director of the Charles Mingus Orchestra and the Mingus Big Band. So it is only fair that Mr Herwig be entrusted with putting on the epic concert that will celebrate Mr Mingus' music at the centenary of the great man's birth. To commemorate what would have been the 100th birthday (April 22, 2022) of iconic jazz composer/bandleader/bassist Charles Mingus (1922-2022), The Django is hosting special Mingus concerts including this one featuring Mingus Big Band musical director/member Conrad Herwig. New York jazz trombonist Conrad Herwig has recorded 25 albums as a leader, receiving four Grammy nominations. He has also been voted #1 Jazz Trombonist three times in the DownBeat "Jazz Critic's Poll." and nominated for "Trombonist of the Year" by the Jazz Journalists Association on numerous occasions.
Mr Herwig spent his formative musical years in Hawaii under the aura of jazz icon trombonist Trummy Young, graduating from Punahou High School. Later in his career he would complete his studies at Goddard College in Plainfield, Vt., where he received his Bachelor of Arts degree in Afro-Caribbean ethnomusicology. Equally well-versed in an array of musical idioms, Mr Herwig's professional performance career commenced with big band stints with a number of iconic and legendary figures including Clark Terry, Cab Calloway, Buddy Rich, Toshiko Akiyoshi and Mel Lewis. Around that time he also performed and toured with Slide Hampton's "World of Trombones." Later, Mr Herwig would work for a number of years with the Frank Sinatra Orchestra. Other important early associations included a stay with bandleader Mario Bauza's seminal Afro-Cuban Jazz Orchestra, an association that would launch his mastery of the Latin and Latin Jazz genres.
In constant demand as a sideman, Mr Herwig has performed with Joe Henderson, Horace Silver, McCoy Tyner, Max Roach, and Joe Lovano (featured as a soloist on Mr Lovano's GRAMMY Award winning 52nd St. Themes CD). In the Afro-Caribbean genre he has toured with legends such as Eddie Palmieri, Tito Puente, Paquito D'Rivera, and Michel Camilo. He is a longtime member of the Mingus Big Band (where he has served as musical director and arranger including on the 2011 GRAMMY Award-winning Live at the Jazz Standard CD). In other big band settings Mr Herwig has also performed and recorded with Clark Terry, Buddy Rich, Frank Sinatra, Miles Davis & Quincy Jones, and the Gil Evans Orchestra. All told Mr Herwig has appeared on more than 250 albums in what is now a 40-plus-year career. Conrad Herwig performs exclusively on Michael Rath Trombones, England.
To commemorate the 100th Birthday of Charles Mingus [and in continuation of the wider celebrations of Mr Mingus' Centenary, Conrad Herwig will lead the a septet Mingus band for the commemorative performances will include Alex Sipiagin [trumpet], Craig Handy [saxophone], Bill O'Connell [piano], Luques Curtis [bass], Robby Ameen [drums], and Camilo Molina [percussion]. The music is expected to span the entire oeuvre of Charles Mingus, not restricted – as you might expect – to Mr Mingus' "Latin-inflected" work, but rather to show the sweep and breadth of the great composer's enduring legacy.
Full article here.
Photo credit: Ashley Vee Photography