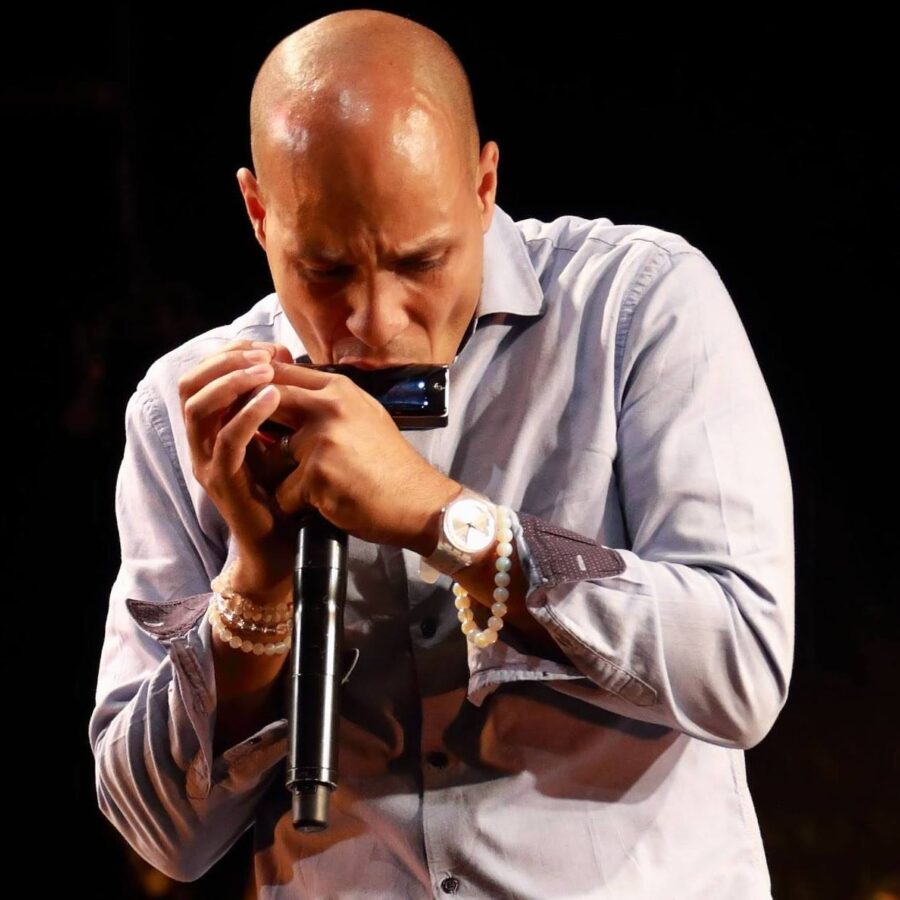 Grégoire Maret Quartet
Wednesday, October 12
10:30pm - 1am
Lineup:

Grégoire Maret - Harmonica
Kevin Hays - Piano
Noam Wiesenberg - Bass
John Davis - Drums

Grammy winning, Swiss born harmonica player and composer, Grégoire Maret has emerged as a unique and compelling new voice across a wide spectrum of the modern jazz world. That his chosen instrument - the harmonica - is a relative rarity in the genre is one element in his singular sound, but far from the whole explanation. After all, the extensive list of heavy- hitters who have enlisted him for their own projects is unparalleled: Herbie Hancock, Pat Metheny, Cassandra Wilson, and Marcus Miller are some of his most prominent employers, none of whom have the patience to employ novelty for novelty's sake.

Maret's guest appearances on recording sessions and concert stages expand that list to even more jaw-dropping proportions: Prince, Sting, Elton John, Jimmy Scott, Dianne Reeves, Toots Thielemans, Raul Midón, Richard Bona, Terri Lyne Carrington, Tito Puente, Kurt Elling, Mike Stern, Jeff "Tain" Watts and Charlie Hunter have all made use of Maret's unmatched palette of color. Along the way, Maret has redefined the role of the harmonica, finding fresh pathways through a remarkable variety of styles. Herbie Hancock has called Maret "one of the most creative musicians around," while Marcus Miller has declared that he is "carrying the instrument into the 21st century with prowess, passion, and creativity."