A Man Of The Harmonica
Yvonnick Prené brings his signature harmonica jazz sound to The Django.
12.08.22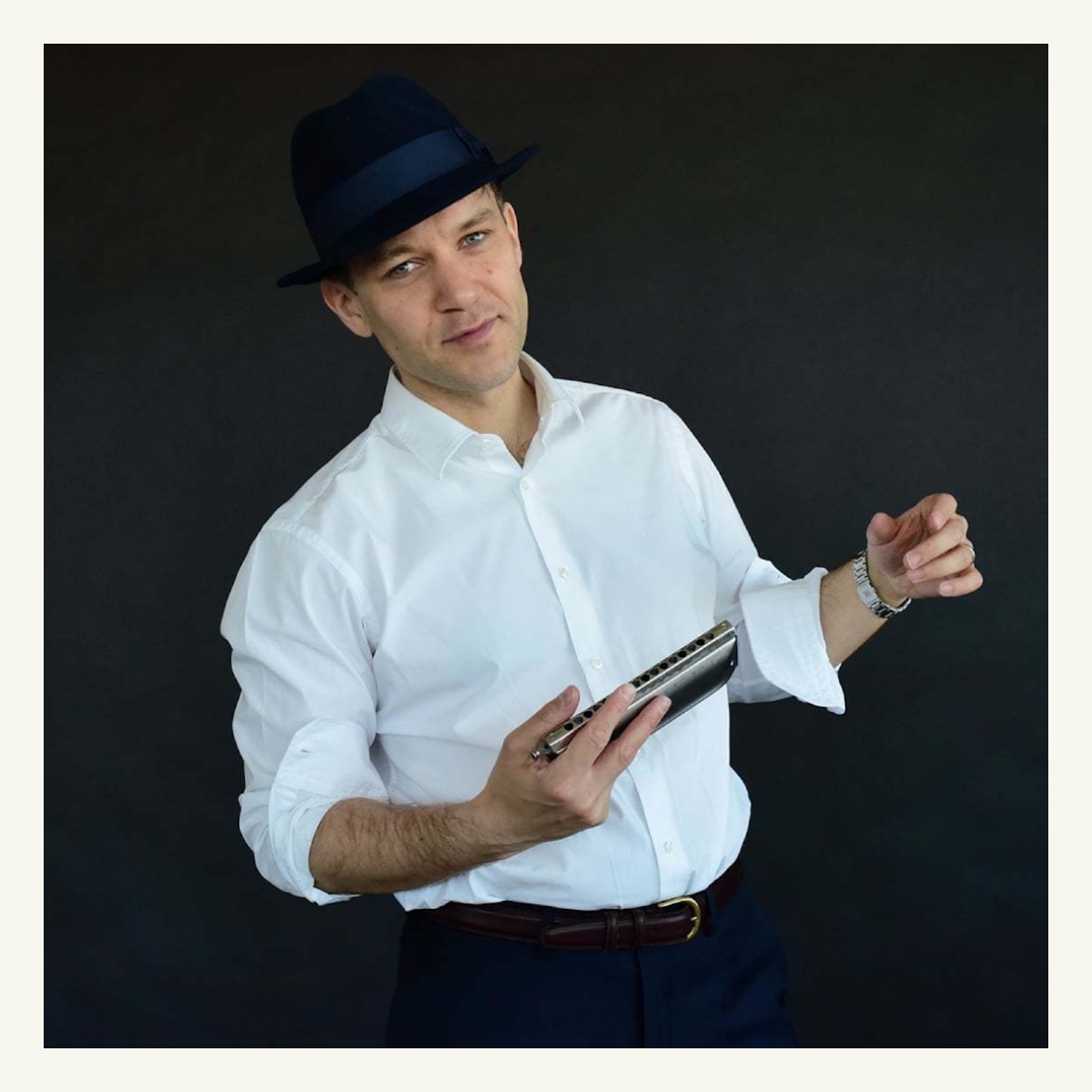 Dubbed a "Virtuoso Harmonica Player" by Down Beat, and "A rising star" by All About Jazz, Yvonnick Prené is ready to make his mark in 2023 with the release of his upcoming album, "LISTEN!"  He recently sat down with The Django to discuss his earliest music memories, love of New York City, and what we can expect from his show at the The Django on January 23rd!
Who were some of your earliest musical influences?
Back when I was just a young teen, I used to commute back and forth to Paris from my hometown of Massy to check out live shows. There was something magical in attending performances by Carey Bell, Jean Jacques Milteau, Greg Zlap, James Carter, Stefano Di Batista, Steve Grossman, Roy Hargrove and Michael Brecker. I can still recall those moments so vividly to this day. This is most definitely what fueled my passion for music. 
Growing up in France, what were some of your most vivid early musical memories?
When I was 16, I was a member of the 59 Rivoli "artist squatters" in Paris amongst many painters, comedians and sculptors. I was performing with a collective of young musicians which included Anne Paceo, Mathieu Bordenave and Yaron Herman and others.  I was playing mostly jazz standards on my 10 hole Hohner diatonic harmonica during that time. I later switched to the chromatic harmonica.
When did you decide that you would make a life in music? 
Since my parents used to work late hours during the week,  I was often home alone.  I found myself in need  of a hobby besides eating crepes and watching tv. After trying painting for a while, my interest shifted more towards music and I haven't looked back since.
The harmonica isn't an instrument normally associated with Jazz. How were you drawn to it? 
I discovered jazz through exploring my father's CD collection. I recall listening to Miles Davis, John Coltrane, Charlie Parker, Django Reinhart and Duke Ellington. Even though I had little knowledge of what was going on musically, I was instinctively drawn to their music. Slowly my interest for jazz grew and at 14, I enrolled at EDIM, a local music school. That is where I quickly learned how to play "Now's  the Time" on a diatonic harmonica!
Who are some of your greatest harmonica "influencers?"
Although there are too many to name, I would say my earliest influencers were Jean-Jacque Milteau, Sugar Blue, James Cotton, Greg Zlap and Junior Wells.
Tell us about some of your most cherished musical experiences since your profile has grown worldwide? 
Some of my most cherished experiences occurred while hanging out and studying with jazz legends such as Lee Konitz, Charles Persip,  Charles Tolliver and Reggie Workman. More recently I had the opportunity to record my newest album "LISTEN!" at the Rudy Van Gelder Studio for  Sunnyside Records with a dream team including Jeremy Pelt, Dayna Stephens, Bill Stewart, Kevin Hays and Clovis Nicolas. I'm very proud of what we have accomplished.
What's your favorite thing about New York?
Only in NYC would I have the ability to call upon some of the best musicians in the world to perform or record with me at any given time. I enjoy living around so many various talents! That NYC energy fuels you, keeps you on your toes and humbles you all at once. It wasn't easy moving here when I was green at the age of 23, barely spoke english and didn't know anyone personally. But with all that said, I would not have become the musician I am today without these experiences and bandstand moments that happened right here in NYC. I'm glad I took the plunge 15 years ago!
What can people expect to hear at your Django show on 1/23?
A tenor-harmonica quintet featuring Jon Beshay on tenor, myself on chromatic harmonica, Rick Germanson on piano, Clovis Nicolas on bass and Aaron Seeber on drums. I am honored to share the stage with these talented musicians. We will bring some originals and jazz standards for all to enjoy.  I'll do my best to show just how the harmonica has its place in a quintet format.
Who are some artists you still want to work with? 
There are a ton of musicians I dream to work with. I hope to one day share the stage with Joe Lovano, Brandford Marsalis, Mark Turner, Aaron Goldberg, Jeff Tain Watts, Sulivan Fortner and Joe Farnsworth, just to name a few!  
What's coming from you in 2023?
First things first, be on the lookout for the release of my new album "LISTEN!" on January 20, 2022. Also there will be a special surprise for chromatic harmonica players coming from a collaboration with the harmonica brand Hohner. Last but not least, there will be a lot of concerts throughout 2023 and I'm looking forward to coming back to Django as well!