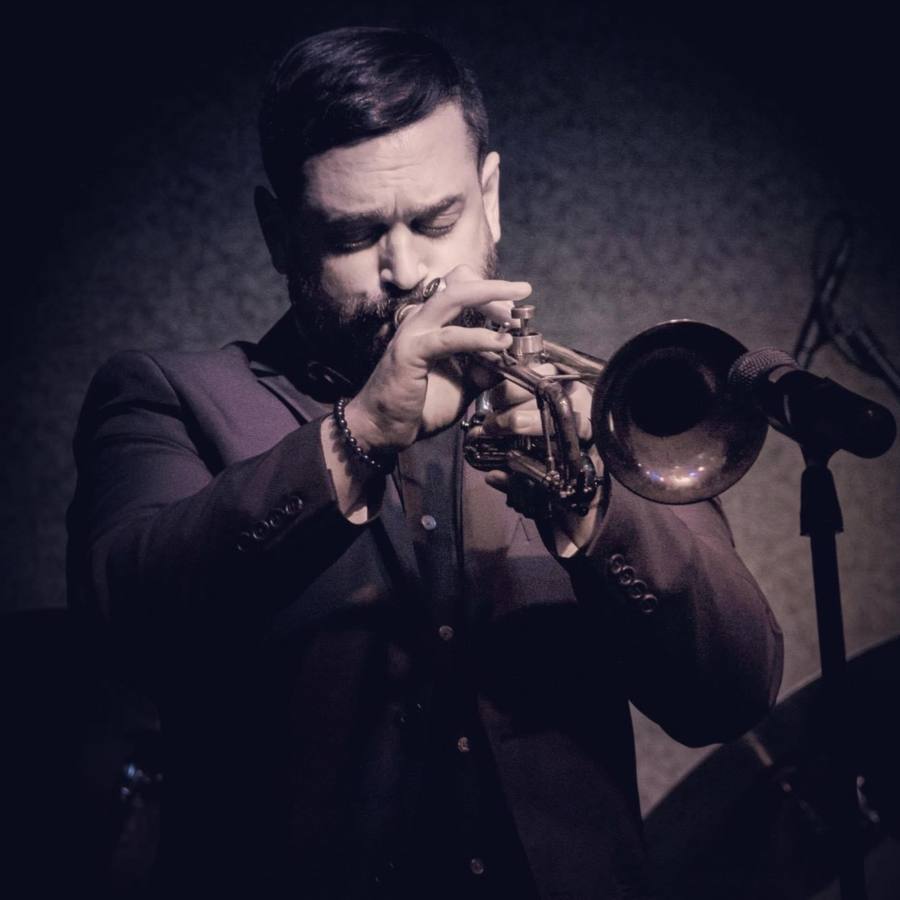 Nick Di Maria Quintet
Monday, October 16
7:30pm - 10pm
Lineup:
Nick Di Maria - trumpet
Matt Knoegel - saxophone
Miho Sasaki - piano
Matt Dwonszyk - bass
Curtis Nowasad - drums

Nick Di Maria is an award-winning trumpeter and composer based in New Haven, CT.

A protege of the great trumpeter Dr. Eddie Henderson, Di Maria is a mainstay of the New Haven music scene and when not performing is the director of the New Haven Jazz Underground, a grassroots community based organization dedicated to producing and preserving jazz in Connecticut. Di Maria has worked with such notable musicians as Abraham Burton, Brian Charette, Peter Bernstein, and many others. In 2021, the Hartford Courant picked Di Maria's album" Indigo Seven" as one of the Top Twenty albums of the year.

Di Maria has performed across the country with his band showcasing original straight ahead jazz and jazz-funk fusion since 2006.